Transformer Troubles — twentieth episode of the fourth season animated series Pororo the Little Penguin.
Eddy is trying to show off his newest invention, the "Changing Machine", but the machine doesn't seem to work all that well. Eddy ends up being humiliated, especially by Pororo, who seems to get the most pleasure from Eddy's failure. A determined Eddy spends the night fixing his machine. As Eddy is about to show off his newly repaired machine to his friends, he remembers how Pororo had laughed at him. Eddy plans to get his revenge by using the machine… Eddy transformed into Pororo, bullied the others, and they got mad at the real Pororo.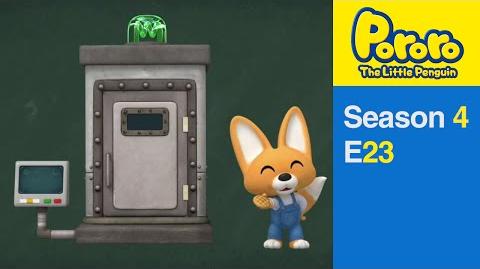 Ad blocker interference detected!
Wikia is a free-to-use site that makes money from advertising. We have a modified experience for viewers using ad blockers

Wikia is not accessible if you've made further modifications. Remove the custom ad blocker rule(s) and the page will load as expected.