The Cook of Genius — twentieth episode of the second season animated series Pororo The Little Penguin.
Loopy who is the best cook in Porong Porong forest is making something new today. Loopy is happy just thinking about presenting her new menu to her friends. But Loopy accidentally puts too much salt in her cookie recipe. Everyone came to her house and Loopy not wanting her friends to get disappointed by her failure hides with her cookies. Loopy the master of cook is nervous that her friends might find out her mistake and…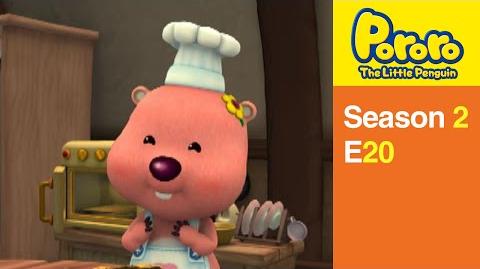 Ad blocker interference detected!
Wikia is a free-to-use site that makes money from advertising. We have a modified experience for viewers using ad blockers

Wikia is not accessible if you've made further modifications. Remove the custom ad blocker rule(s) and the page will load as expected.