Snow Canvas — fifteenth episode of the first season animated series Pororo The Little Penguin.
One fine day, Loopy is in front of her house drawing a picture. Seeing her drawing, Pororo, Crong, and Eddy say nice things of the picture. Troublemaker Crong puts color paints on his hands and puts it on Pororo's face. Crong and Pororo start to fool around and Loopy's picture drops on the snow, leaving colorful flower prints...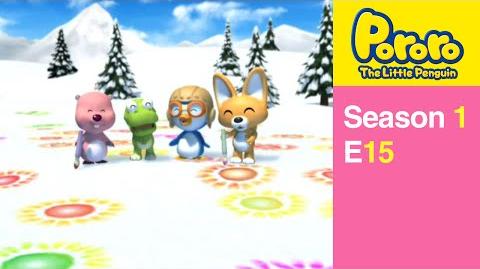 Ad blocker interference detected!
Wikia is a free-to-use site that makes money from advertising. We have a modified experience for viewers using ad blockers

Wikia is not accessible if you've made further modifications. Remove the custom ad blocker rule(s) and the page will load as expected.