Shhh! It's a Secret — eighteenth episode of the second season animated series Pororo the Little Penguin.
The great inventor Eddy made a robot that does whatever it is told to do. While Eddy went out to call his friends, Pororo and Crong sneak in Eddy's house and turn the robot on. They fight over who gets to play with the robot and break it. Pororo and Crong try to fix the robot before Eddy arrives. They ask Poby for help and tell him not to say a word to Eddy that they broke the robot. Right then, Eddy arrives at the house with Loopy, Petty, and Harry…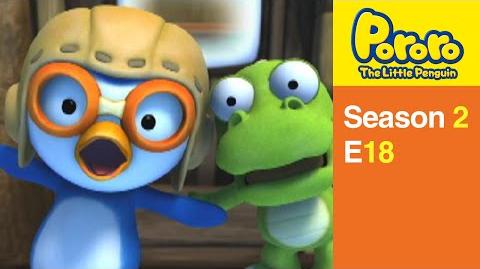 Ad blocker interference detected!
Wikia is a free-to-use site that makes money from advertising. We have a modified experience for viewers using ad blockers

Wikia is not accessible if you've made further modifications. Remove the custom ad blocker rule(s) and the page will load as expected.