Rody is born — third episode of the third season animated series Pororo The Little Penguin.
Dark night when everyone is asleep, Eddy is making something. He is making his assistant robot, Robot Eddy — Rody. But while Eddy falls asleep something goes wrong and the emergency warning light goes on and the alarm rings. Without knowing this, Eddy proudly introduces Rody to his friends. Rody shows the others what he can do, but everything he does ends up to be a mistake after mistake. Something is going wrong…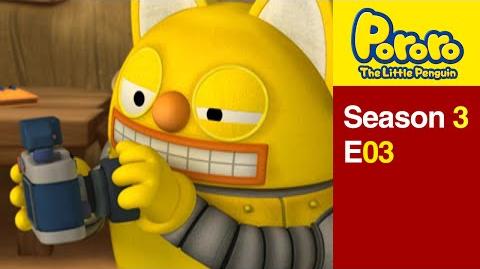 Ad blocker interference detected!
Wikia is a free-to-use site that makes money from advertising. We have a modified experience for viewers using ad blockers

Wikia is not accessible if you've made further modifications. Remove the custom ad blocker rule(s) and the page will load as expected.