Rescuing Eddy — the fifth episode of the fourth season animated series Pororo the Little Penguin.
Eddy wants to venture into space in his newest invention, a spaceship, but he crashes into the ocean. While there, Eddy gets chased by a deadly shark! In the meantime, Pororo and Tu-tu set out to rescue Eddy, but things get complicated when sharks start chasing them. Poby sees everything and decides to jump into the ocean to save his friends. Rody even shows up to help. How will Poby save his friends and avoid the deadly sharks?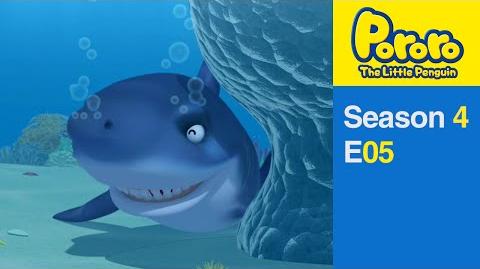 Ad blocker interference detected!
Wikia is a free-to-use site that makes money from advertising. We have a modified experience for viewers using ad blockers

Wikia is not accessible if you've made further modifications. Remove the custom ad blocker rule(s) and the page will load as expected.