Real Courage — sixth episode of the fifth season animated series Pororo The Little Penguin.
Pororo takes a shortcut during a sled race with his friends and he ends up getting lost. He wanders around and finds a cave in the forest where he hears a strange sound.Pororo thought it was a monster.When he gets home,his friends laugh at him and say that Petty is more courageous than him and then Pororo challenges Petty to go into that same cave. What lives inside of the cave and most importantly,will Pororo and Petty survive this trip?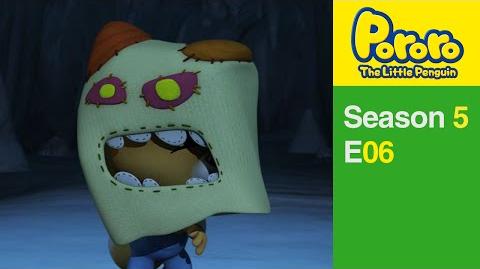 Ad blocker interference detected!
Wikia is a free-to-use site that makes money from advertising. We have a modified experience for viewers using ad blockers

Wikia is not accessible if you've made further modifications. Remove the custom ad blocker rule(s) and the page will load as expected.