Pororo's Surprise Party! — fortieth episode of the first season animated series Pororo The Little Penguin.
Today is Pororo's birthday... But Pororo has forgotten that it is his birthday. Pororo's friends keep talking about something behind his back and Pororo wonders what they are saying. Feeling left out by his friends, Pororo heads back to his house. What is waiting for Pororo today?
This is the first episode in the series to be set in a character's birthday. The second one is "Poby's Birthday", and the third one is "Pororo's Special Present" (Crong's birthday).
GOOF: its true that pororo was released in 2003 but it's not true that it's pororos birthday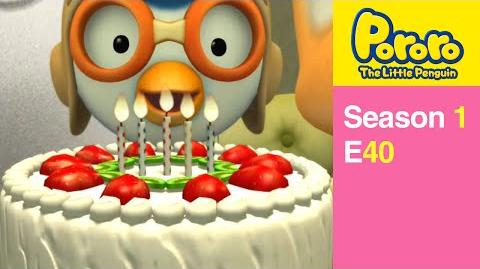 Ad blocker interference detected!
Wikia is a free-to-use site that makes money from advertising. We have a modified experience for viewers using ad blockers

Wikia is not accessible if you've made further modifications. Remove the custom ad blocker rule(s) and the page will load as expected.