Poby the Photographer — fourth episode of the second season animated series Pororo The Little Penguin.
One snowy day, Poby looked through his photo album and suddenly wants to take pictures of his friends. Poby heads out with his camera and captures all of his friends having a normal day; Pororo and Crong having a snow fight, Eddy making his invention, and Loopy baking her pie. After that Poby heads to Petty's house with Loopy. When he got there he found Petty making a mailbox. Poby helps paint the mailbox and...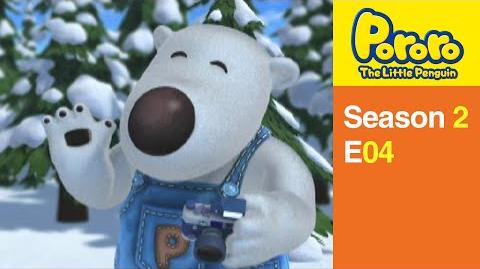 Ad blocker interference detected!
Wikia is a free-to-use site that makes money from advertising. We have a modified experience for viewers using ad blockers

Wikia is not accessible if you've made further modifications. Remove the custom ad blocker rule(s) and the page will load as expected.