Play with Crong — nineteenth episode of the third season animated series Pororo The Little Penguin.
While Pororo is taking a nap, Crong makes a wonderful castle out of building blocks. Crong wants to show his castle to Pororo and play with him. He tries to wake Pororo. But sleepy Pororo just briefly wakes up and reads a book that Crong gave him and falls back to sleep. Crong heads out of the house disappointed and finds the others playing badminton. Crong is not good at playing badminton so the others do not let him play. Poor Crong… Does anyone know what Crong is feeling right now?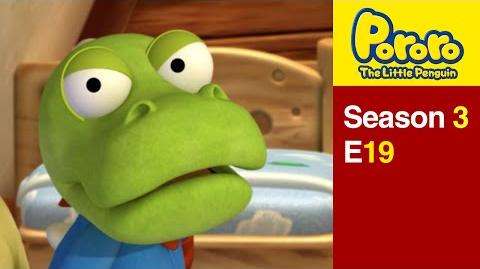 Ad blocker interference detected!
Wikia is a free-to-use site that makes money from advertising. We have a modified experience for viewers using ad blockers

Wikia is not accessible if you've made further modifications. Remove the custom ad blocker rule(s) and the page will load as expected.