Mighty Harry — eighth episode of the third season animated series Pororo The Little Penguin.
Tong-Tong is showing magic tricks to his friends today. Turning a cactus into a clock… Tong-Tong turns into a clock instead. Trying to undo the magic, Tong-Tong turns into a doll. Tong-Tong's magic is a bit clumsy. Harry asks this clumsy magician for help. He wants to become strong by magic. So Harry becomes the strongest bird in the world. but because of his over powered strength, he keeps on putting them in awkward situations. Harry asks Tong-Tong to undo the magic. But, the clumsy magician cannot undo his magic.
Starting from this episode and forward, Poby wears a white shirt and black pants, unlike in the previous episodes where he wears a green shirt and cream pants.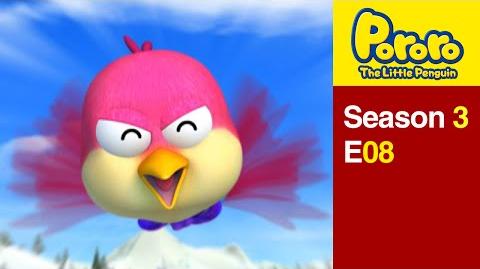 Ad blocker interference detected!
Wikia is a free-to-use site that makes money from advertising. We have a modified experience for viewers using ad blockers

Wikia is not accessible if you've made further modifications. Remove the custom ad blocker rule(s) and the page will load as expected.