Magic Potion: Part 2 — forty-eighth episode of the third season animated series Pororo The Little Penguin.
Everyone heads to the forest to get the fruit of the Sun tree that will cure Rody from the magic potion. In the forest, Pororo and friends meet mushrooms who threaten to eat all of them. Pororo and friends run into a cave to avoid the mushrooms but only find scary bats inside. They beg the bats to save them and that they needed the fruit of the Sun tree to save their friend Rody. The King Bat gets furious. The fruit of the Sun tree is a sacred treasure to the bats! Will the friends be able to get the fruit to save Rody?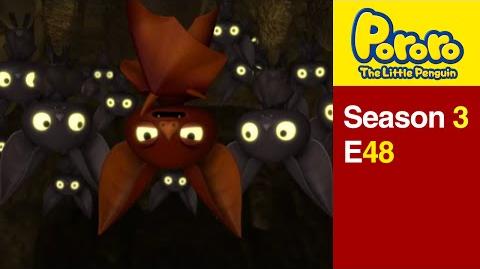 Ad blocker interference detected!
Wikia is a free-to-use site that makes money from advertising. We have a modified experience for viewers using ad blockers

Wikia is not accessible if you've made further modifications. Remove the custom ad blocker rule(s) and the page will load as expected.