Loopy and Petty's Eventful Night — twenty fifth episode of the fourth season animated series Pororo the Little Penguin.
Loopy and Petty can't understand why roommates like Pororo and Crong or Poby and Harry get into so many arguments. Loopy and Petty believe they'll become closer friends when they become roommates. One day, Petty spends the night at Loopy's house, but a small argument eventually turns into a big fight! Petty gets so mad that she leaves Loopy's house and decides to go over to Pororo's place. Loopy gets worried because it's dark and cold outside, so she goes out to search for Petty. Loopy and Petty both regret their fight, but…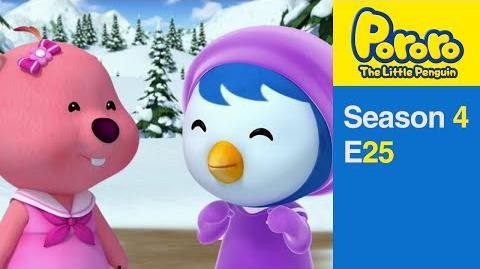 Ad blocker interference detected!
Wikia is a free-to-use site that makes money from advertising. We have a modified experience for viewers using ad blockers

Wikia is not accessible if you've made further modifications. Remove the custom ad blocker rule(s) and the page will load as expected.