Loopy and Petty — twenty-eighth episode of the second season animated series Pororo The Little Penguin.
Loopy and Petty go out to ski. Petty is a skilled skier but Loopy keeps falling down. Petty bakes cookies for her friends and invites them over. But the cookies that Petty made are too salty for her friends to eat. Loopy practices skiing but she can't ski as well as Petty. And Petty practices baking cookies but the cookies are not as good as the ones made by Loopy. Maybe they should teach each other what they are good at…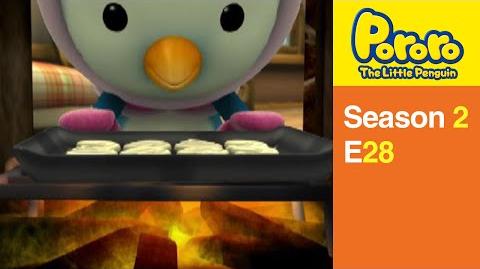 Ad blocker interference detected!
Wikia is a free-to-use site that makes money from advertising. We have a modified experience for viewers using ad blockers

Wikia is not accessible if you've made further modifications. Remove the custom ad blocker rule(s) and the page will load as expected.