Loopy, You Can Do It! — eighteenth episode of the first season animated series Pororo The Little Penguin.
Fearful Loopy... Pororo plays a joke on Loopy and runs away. Trying to catch him, Loopy stops in front of a bridge and starts crying. The bridge is just too high and narrow, and Loopy is too scared to cross it. Pororo and friends encourage Loopy and help her cross the bridge. With all the support from her friend, Loopy successfully goes to the end of the bridge...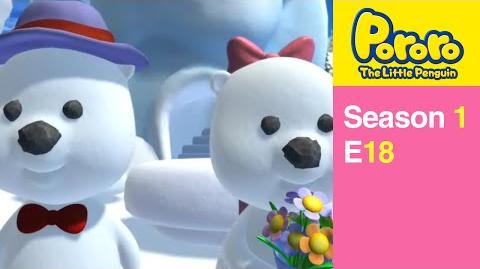 Ad blocker interference detected!
Wikia is a free-to-use site that makes money from advertising. We have a modified experience for viewers using ad blockers

Wikia is not accessible if you've made further modifications. Remove the custom ad blocker rule(s) and the page will load as expected.