Loopy's Secret Friend — twelfth episode of the fourth season animated series Pororo the Little Penguin.
Loopy takes a tumble while skiing, but what really hurt her was Pororo calling her a "slowpoke." Pororo realizes that he was wrong and feels bad about teasing her. He does everything he can to make her feel better including giving her a gift and even singing her a song, but nothing seems to work. Petty suggests that Pororo should try being a "secret friend" to Loopy. This means helping Loopy anonymously. Can Pororo reconcile with Loopy by becoming her secret friend?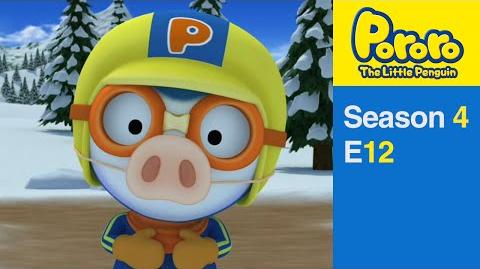 Ad blocker interference detected!
Wikia is a free-to-use site that makes money from advertising. We have a modified experience for viewers using ad blockers

Wikia is not accessible if you've made further modifications. Remove the custom ad blocker rule(s) and the page will load as expected.