Let's Put On a Play!
— twentieth episode of the fifth season animated series
Pororo The Little Penguin
.
The friends learn what a play is and decide to put on a play about the fairytale 'The Three Little Pigs'. The friends are busy casting the roles, designing the stage, and practicing the play. Helping each other, they work hard on the play. The day of the play finally arrives. The friends start the show in front of an audience. They all try to do a good job, but the play starts to go in a strange direction…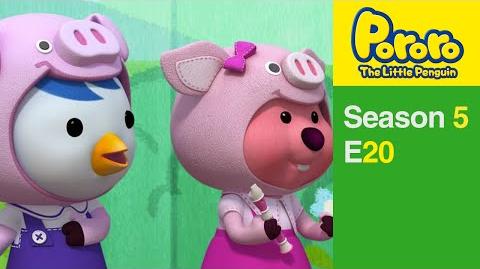 Ad blocker interference detected!
Wikia is a free-to-use site that makes money from advertising. We have a modified experience for viewers using ad blockers

Wikia is not accessible if you've made further modifications. Remove the custom ad blocker rule(s) and the page will load as expected.