Let's Make a New Sled
— fourteenth episode of the fifth season animated series
Pororo The Little Penguin
.
It's the day of the sled race. Eddy wins first place with his cutting-edge sled. Everyone complains that it's unfair for Eddy to win using his power sled, but Eddy doesn't care. Angry, the friends decide to make new sleds of their own. However, try as they might, they can't seem to get their sleds right. After seeing his friends struggling, Eddy brags that it's not easy to make a power sled like his and goes sledding without them. Unfortunately, it's not fun playing by himself.
The sleds Pororo and his friends have are the same with the ones in the opening song.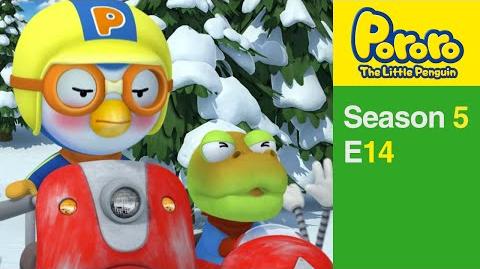 Ad blocker interference detected!
Wikia is a free-to-use site that makes money from advertising. We have a modified experience for viewers using ad blockers

Wikia is not accessible if you've made further modifications. Remove the custom ad blocker rule(s) and the page will load as expected.