It's a dinosaur! — fifth episode of the second season animated series Pororo The Little Penguin.
Pororo and friends go to Petty's house for a book reading. While reading books on dinosaurs, Crong finds out that dinosaus have become extinct and gets upset. Feeling alone and sad, Crong plays the dinosaur picture jigsaw puzzle. Everyone decides to become a dinosaur to cheer Crong up. Will this event make Crong happy?
In this series, Сrong says his first word: "Dinosaur". However, Crong is believed to say his first word in "Crong's First Word".
a hill is blacked out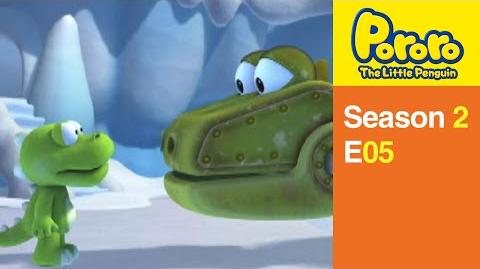 Ad blocker interference detected!
Wikia is a free-to-use site that makes money from advertising. We have a modified experience for viewers using ad blockers

Wikia is not accessible if you've made further modifications. Remove the custom ad blocker rule(s) and the page will load as expected.