I Want to Sleep — thirty-ninth episode of the first season animated series Pororo The Little Penguin.
Crong awakes at the sound of Pororo's snore. Crong can't go back to sleep because Pororo's snore gets louder and louder. Crong escapes to Poby's house, but Poby puts his heavy legs and arm on Crong and pushes him while he is asleep. Crong wanders to Eddy's and Loopy's house all night. Will Crong ever get a good night's sleep tonight?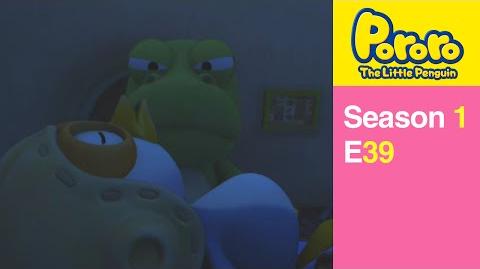 Ad blocker interference detected!
Wikia is a free-to-use site that makes money from advertising. We have a modified experience for viewers using ad blockers

Wikia is not accessible if you've made further modifications. Remove the custom ad blocker rule(s) and the page will load as expected.