I Want to Be Good at Ice Skating, Too! — the sixth episode of the fourth season animated series Pororo the Little Penguin.
Everyone is ice skating and having fun on a frozen lake, but Eddy is ashamed because he can't skate. Eddy wants to show his friends that he can be a good skater. Desperate to become a better skater, he practices alone, but he doesn't improve. After much deliberation, Eddy invents a pair of automatic ice skates. He tests them out and finds that they work great! Eddy wants to surprise his friends, and asks them to go ice skating. Eddy's friends don't want him to be embarrassed again, so they purposely suggest something else to do. Eddy keeps asking his friends to skate, but eventually feels hurt and goes home on his own.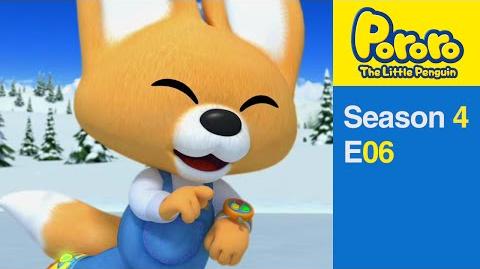 Ad blocker interference detected!
Wikia is a free-to-use site that makes money from advertising. We have a modified experience for viewers using ad blockers

Wikia is not accessible if you've made further modifications. Remove the custom ad blocker rule(s) and the page will load as expected.