I Envy You — twelfth episode of the second season animated series Pororo The Little Penguin.
One snowy day, Pororo and Crong are heavily moving firewood to their house. On their way home, they meet Poby. Poby easily helps them with the firewood and easily brings down Pororo's fishing pole off a shelf. One day, Pororo, Crong, and Poby go ice fishing. Pororo makes a normal hole on the ice. However, when Poby makes his hole, he hits the ice too strongly and the ice cracks around him. Poby falls into the water and his friends rescue him. In the end, Poby and friends are in Pororo's house.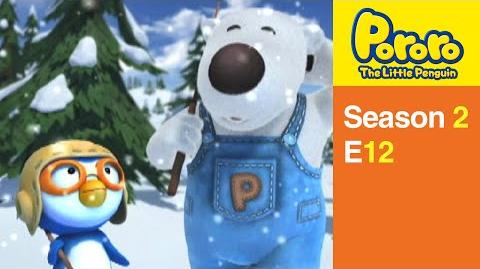 Ad blocker interference detected!
Wikia is a free-to-use site that makes money from advertising. We have a modified experience for viewers using ad blockers

Wikia is not accessible if you've made further modifications. Remove the custom ad blocker rule(s) and the page will load as expected.