I Can Fly — eleventh episode of the second season animated series Pororo The Little Penguin.
Eddy made a wooden board for his friends. Curious Pororo was just too happy and anxious to wait for the rest of his friends to arrive, and heads off to the mountains ahead. When the friends came they saw Pororo... flying? What happened? Did Pororo learn how to fly?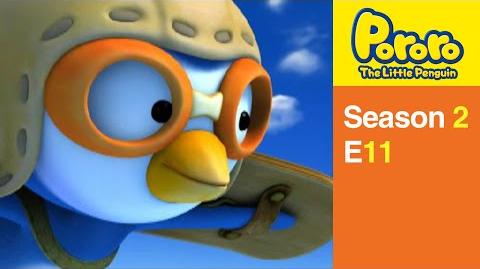 Ad blocker interference detected!
Wikia is a free-to-use site that makes money from advertising. We have a modified experience for viewers using ad blockers

Wikia is not accessible if you've made further modifications. Remove the custom ad blocker rule(s) and the page will load as expected.