Harry and Crong disappeared — thirty-seventh episode of the second season animated series Pororo The Little Penguin.
Harry is singing happily as usual, and Poby tells Harry that he has a headache and leaves him. Pororo tells Crong off for making a mess so Crong runs away from Pororo to Poby's house, and decide to leave to the summer island with Harry. Everyone gets worried when they find out that Crong and Harry are missing, whilst Harry and Crong meet a shark in the sea…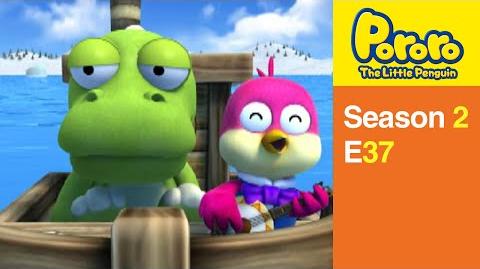 Ad blocker interference detected!
Wikia is a free-to-use site that makes money from advertising. We have a modified experience for viewers using ad blockers

Wikia is not accessible if you've made further modifications. Remove the custom ad blocker rule(s) and the page will load as expected.