Harry's House Disappeared
— twenty-third episode of the fifth season animated series
Pororo The Little Penguin
.
Eddy goes to Poby's house, but no one is home. By accident he breaks Harry's house. Worried that Harry will be mad at him, Eddy decides to fix the house before Harry can find out. Eddy takes the house to his place to fix. However, things don't quite work out the way Eddy had planned. Unfortunately, everyone, including Harry, discovers that Harry's house has disappeared. Eddy is on pins and needles afraid that he'll get caught when his friends start playing amateur detective. As time passes, the friends end up suspecting one another and begin to argue.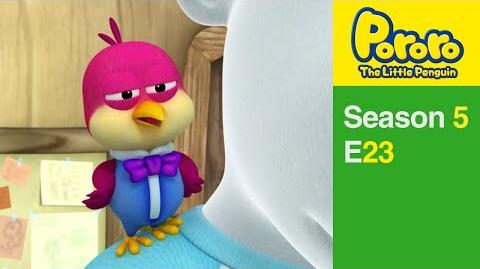 Ad blocker interference detected!
Wikia is a free-to-use site that makes money from advertising. We have a modified experience for viewers using ad blockers

Wikia is not accessible if you've made further modifications. Remove the custom ad blocker rule(s) and the page will load as expected.