Happy Rody — fourth episode of the third season animated series Pororo The Little Penguin.
Eddy makes a house for his assistant robot Rody. Everyone else prepares a gift for Rody. A party is thrown for Rody, and everyone congratulates him. But Rody finds out that he cannot eat cake or drink milk like the others and feels sad. He tries to drink milk but ends up spilling it on his face. Rody is broken. Eddy fixes Rody and the two spend the night together playing ball.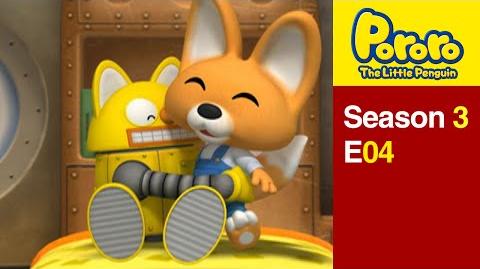 Ad blocker interference detected!
Wikia is a free-to-use site that makes money from advertising. We have a modified experience for viewers using ad blockers

Wikia is not accessible if you've made further modifications. Remove the custom ad blocker rule(s) and the page will load as expected.