Gigantic Crong — the fourth episode of the fourth season animated series Pororo the Little Penguin.
Crong wants to read a book, but the book is high on a shelf and out of his reach. Poby is very tall, and helps Crong retrieve the book. Crong is grateful, but now he starts to wish that he was tall like Poby. His friends suggest different ways that'll help him grow. Crong tries to get taller by following their advice, but nothing seems to work. Crong becomes very discouraged, so Tong-Tong uses his magic to help Crong grow taller. However, something goes wrong, and Crong won't stop growing! Crong is now a giant. Crong was happy at first, but now he wishes he could go back to normal. Will Crong ever be the same again?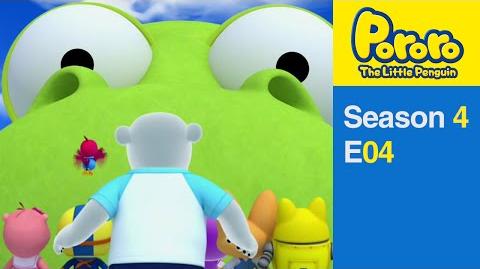 Ad blocker interference detected!
Wikia is a free-to-use site that makes money from advertising. We have a modified experience for viewers using ad blockers

Wikia is not accessible if you've made further modifications. Remove the custom ad blocker rule(s) and the page will load as expected.