Friends from Outer Space — thirty-ninth episode of the second season animated series Pororo The Little Penguin.
One night, Pororo and friends find a light crossing and a flying object appear in the sky. It was the Aliens who helped Eddy come back from outer space that has come to the forest. They had made an emergency landing on Earth and Eddy helped them fix their space shuttle. Pororo and friends see their alien friends go back to where they came from and hope to meet them again someday.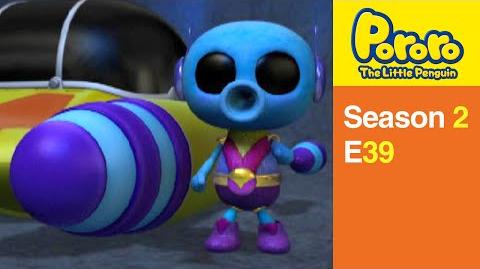 Ad blocker interference detected!
Wikia is a free-to-use site that makes money from advertising. We have a modified experience for viewers using ad blockers

Wikia is not accessible if you've made further modifications. Remove the custom ad blocker rule(s) and the page will load as expected.