Eddy the Great Inventor — thirty-first episode of the first season animated series Pororo The Little Penguin.
Eddy, who is dreaming to become a great inventor, made a great invention — Eddy robot number one. Eddy performs lots of tricks with the robot in front of his friends, but all of the sudden, he looses control over the robot. The uncontrollable robot wonders around and breaks down. But Eddy's strong will for his invention is not so easily broken...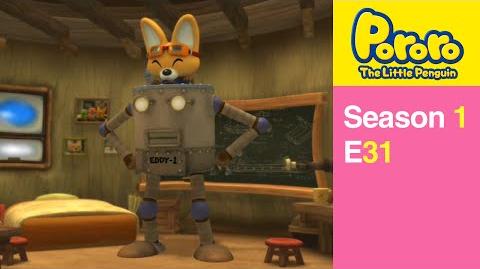 Ad blocker interference detected!
Wikia is a free-to-use site that makes money from advertising. We have a modified experience for viewers using ad blockers

Wikia is not accessible if you've made further modifications. Remove the custom ad blocker rule(s) and the page will load as expected.