Eddy on the Moon — twenty-fifth episode of the second season animated series Pororo The Little Penguin.
Eddy successfully lands on the Moon on his space shuttle. He turns at a sound and finds aliens there. Eddy gets scared meeting aliens and heads back home. But he gets lost in space, and on top of that, is short of fuel. The aliens appear and help Eddy by giving the fuel he needs. Eddy has made some interesting new friends at the Moon.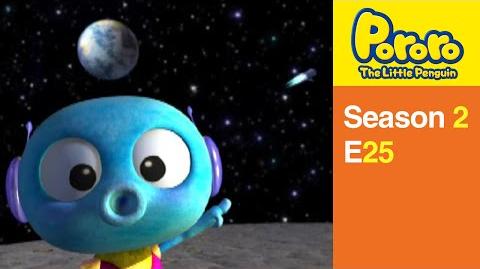 Ad blocker interference detected!
Wikia is a free-to-use site that makes money from advertising. We have a modified experience for viewers using ad blockers

Wikia is not accessible if you've made further modifications. Remove the custom ad blocker rule(s) and the page will load as expected.