Eddy's Secret — thirteenth episode of the first season animated series Pororo The Little Penguin.
Eddy is faced with a big worry. His friends asked him to sing, not knowing that Eddy can't hold a single note. Knowing Eddy's little secret, Pororo and Eddy try to find a way to avoid the situation. Hinted by the juice Pororo was drinking, Eddy, the smart little fox, makes a beautiful performance with glass cups.
This is the first episode where Eddy sings. The second one is "The Dragon comes to town", and the third one is "Eddy's Song".
This is also the first episode where Eddy wears a red bow tie.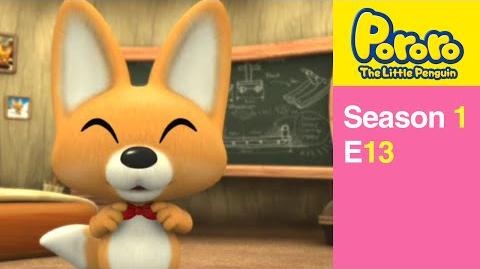 Ad blocker interference detected!
Wikia is a free-to-use site that makes money from advertising. We have a modified experience for viewers using ad blockers

Wikia is not accessible if you've made further modifications. Remove the custom ad blocker rule(s) and the page will load as expected.