Crong the Troublemaker — tenth episode of the first season animated series Pororo The Little Penguin.
One fine day, Pororo was enjoying his reading on a sofa. Crong joined Pororo, but as soon as he found the book interesting, tried to take the book away from Pororo. Annoyed by Crong's behavior, Pororo kicked Crong out of his house. But when it started to snow outside Pororo began to get worried about Crong and headed out to find him...
There is another Pororo The Little Penguin episode having the same title. It is a Season 4 episode.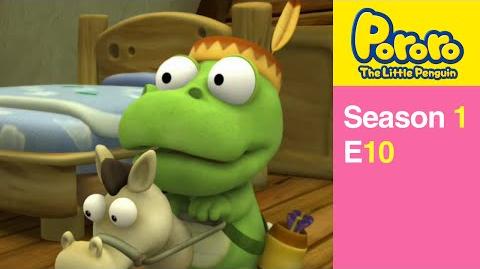 Ad blocker interference detected!
Wikia is a free-to-use site that makes money from advertising. We have a modified experience for viewers using ad blockers

Wikia is not accessible if you've made further modifications. Remove the custom ad blocker rule(s) and the page will load as expected.