Crong Meets with a Seal — twenty-sixth episode of the second season animated series Pororo The Little Penguin.
Pororo and Crong went ice fishing one day and met a baby seal who was lost. Crong who was happy to have a friend for the first time, brings the lost baby seal home and has a great time with him. The next day Pororo, Crong and the baby seal go ice fishing to catch some fish for the seal. They meet the mother seal in search of her baby seal. Crong is sad to say good-bye to his new friend but is happy for the baby seal to finally meet its mother.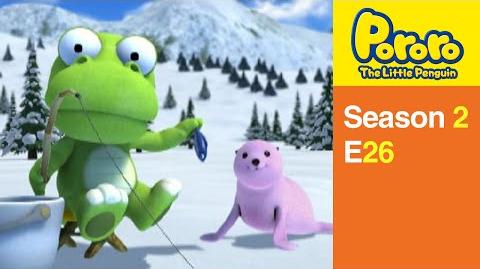 Ad blocker interference detected!
Wikia is a free-to-use site that makes money from advertising. We have a modified experience for viewers using ad blockers

Wikia is not accessible if you've made further modifications. Remove the custom ad blocker rule(s) and the page will load as expected.