Baseball star, Rody — twenty-second episode of the third season animated series Pororo The Little Penguin.
Eddy is throwing his baseball on the wall. He asks Rody to join him play baseball. But Rody doesn't know how to play baseball; He throws the ball in the wrong direction, or throws the ball too hard that Eddy is thrown away catching it. The others come and watch them play. Pororo says that he wants to play baseball with Rody. Eddy passes his glove to Pororo thinking that it will be fun to watch Pororo suffer. But what happened? Pororo and Rody are having a good time throwing the baseball. Eddy feels sore and wants to get back in the game. Will they be able to play baseball?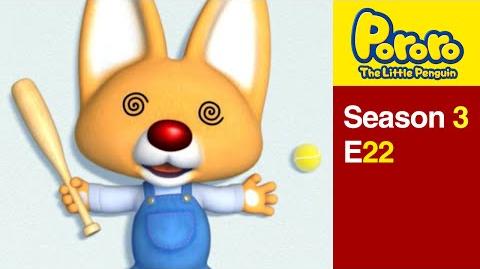 Ad blocker interference detected!
Wikia is a free-to-use site that makes money from advertising. We have a modified experience for viewers using ad blockers

Wikia is not accessible if you've made further modifications. Remove the custom ad blocker rule(s) and the page will load as expected.