A Magic Can — fifty-second episode of the first season animated series Pororo the Little Penguin.
Eddy made a telephone by connecting cans with a string. Pororo, Loopy, Poby and Eddy now can talk to each other at their house with the can telephone that Eddy made. Pororo and friends talked through the night with this new invention of Eddy's.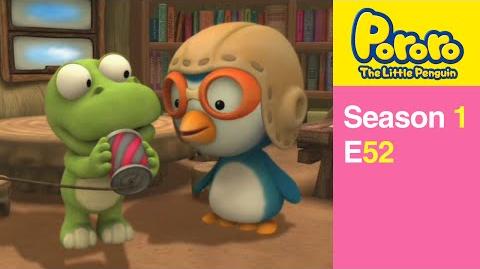 Ad blocker interference detected!
Wikia is a free-to-use site that makes money from advertising. We have a modified experience for viewers using ad blockers

Wikia is not accessible if you've made further modifications. Remove the custom ad blocker rule(s) and the page will load as expected.