A Day With Wall Clock
— twenty-second episode of the fifth season animated series
Pororo The Little Penguin
.
Everyone is visiting Tong-Tong today. Poby and Harry are on time and waiting for their friends, but the rest are all late doing other things. Upset about being tardy, Harry scolds everyone to be on time. As expected, the gang arrives late to Tong-Tong's house. After seeing how Wall Clock keeps Tong-Tong on a regular schedule, the friends end up asking punctual Wall Clock to come to their village and help them to be on time.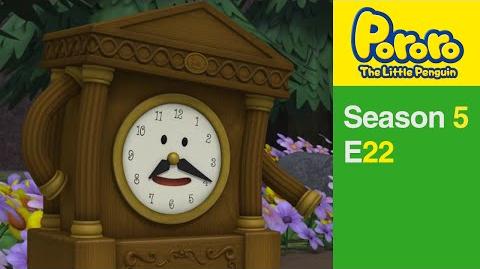 Ad blocker interference detected!
Wikia is a free-to-use site that makes money from advertising. We have a modified experience for viewers using ad blockers

Wikia is not accessible if you've made further modifications. Remove the custom ad blocker rule(s) and the page will load as expected.